Hi, I'm Allison,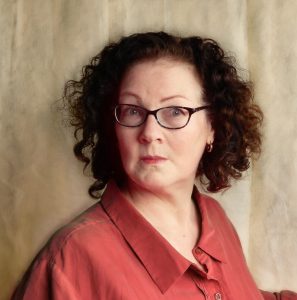 Like a lot of people in my generation, I didn't start out in tech. When I got out of grad school I knew a lot about literature and coffee, but it turned out that those cushy tenure-track jobs we'd been promised had pretty much dried up. So we took all those writing, learning, and analytic skills, along with boundless creativity and curiosity, and started teaching ourselves useful new languages, like html and css. Those of us who were visually oriented also started learning about the new graphic design technologies that were becoming available to everyone.
I've been building website since around 1995, and currently design and build small- to medium-sized websites, mostly in WordPress, mostly using the Genesis framework – simply because they are awesome. You can't tell from looking at the stylish front-end, but these sites are built with beautiful and clean code, the best SEO structure (Google loves WordPress!), almost infinite scaling,  and are supported by the most dedicated and hard-working community in the world. (WordPress was founded more than 15 years ago by folks who believe in bringing democracy to the web, and  still work tirelessly to make that a reality!) Best of all, you can update much of the basic content of your website yourself.
I have experience in front-end development, UX design, e-commerce solutions, trouble-shooting WordPress issues, content development, image processing, logo design, and much more. I taught freshman comp for several years, so I can tighten up the grammar and style of your web copy, I can mix audio, and I dabble in video editing, so chances are, I've got you covered.
Since many of my clients are musicians and artists, I'm also happy to be able to create print designs for CD packaging or other promotions with a minimum of fuss. As with my websites, I take my design cues from the individual sensibility of each client.
I'm located in the idyllic little town of Point Richmond, CA.